Google Plus with Phuket Web Media
A Phuket Web Design and Development Company
Google Plus has more than one billion registered (and 359 million active) users, as well as some of the most business-friendly features of any social network, this is the time to start building out your business page, if you haven't done so already.
[iframe id="https://player.vimeo.com/video/26772120″ mode="normal" autoplay="no" maxwidth="600px"]
What is Google+ (Google Plus) and do I need it? from Epipheo on Vimeo.
Google Plus is Google's new social network. But why start a Google Plus account when you already have a Facebook account? Well, Facebook was developed on the premise that everyone is your "friend" which isn't how your social circles work in real life. Google plus is built so that you can intuitively break up all your connections into "circles" and treat each circle separately. (Facebook allows you to do some of the same things but the privacy settings are confusing and constantly changing.)
Google Plus has a lot of slick features, but the biggest reason to open a Google Plus account is that if you use a lot of Google products you will inevitably get one some day.
Google Plus works as both a social media platform and a link for Google analytic and many other Google interfaces that may help support your website. Google Plus is new when compared to other social media platforms, but its growing fast in popularity. Within Google Plus a business page can be made to be viewed by outside sources as well as posts, photos, links, Videos, Events and polls. It will also help keep track of insights and reviews for your business, video views and even start video calls.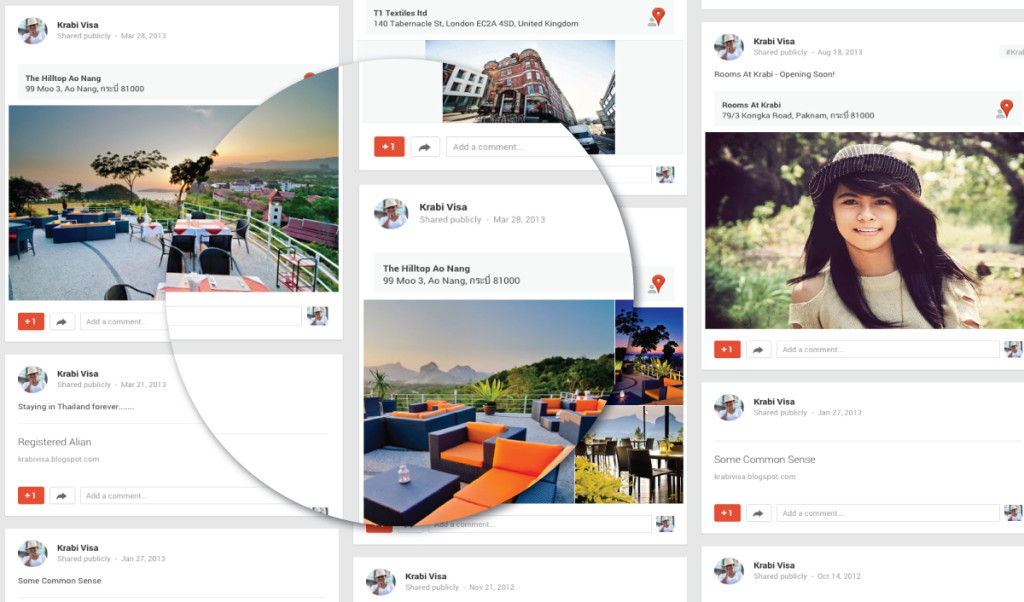 Google Plus can greatly improve your sites search results when searching on Google. Singing up with Google Plus allows you to install a Plus button within your site, its pages and blog posts. links that are "plussed" by anyone from your circles are given priority in search results. When you or someone uses the plus button for blogs and websites then chances are when you conduct a query in Google search engine , Google will first poll links from websites and blogs already "plussed". We at Phuket Web Media encourage our clients to support this program and include it in their sites as we want to help build the best websites for you.
Make sure you are updating your Google Plus page on a regular basis. The content needs to be exclusive, valuable, and compelling, both in terms of visuals and substance. Knowing that Google Plus posts are searchable, you should treat them like a micro blog (and a very powerful one at that). For your business page, you should keep the content strictly on topic, but you can use your personal profile to post content on other areas of interest.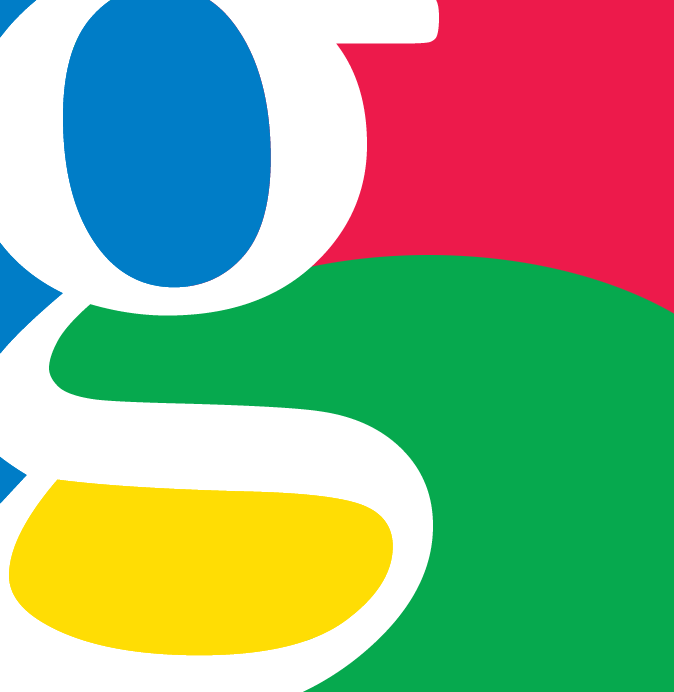 Unlike Facebook or some other social networks, where you will find lots of fake profiles, Google Plus is not very crowded. Plus, the restrictions are not as limiting as they are at some other networks. If you have spent time buffing up your profile, description, and image, etc. simply adding relevant people to your circles will result in a majority of the people adding you back.
Remember that you should be doing the networking and outreach mainly with your personal profile. That will benefit your business page indirectly, since the more you can manage to get into the circles of other people, the more exposure you will get for your business page, by sharing your business posts.
Apart from posting regular updates, useful links, or images, you need to engage with users on a one-to-one basis. For your business profile, the engagement will be limited mostly to people posting queries, messages, and posts on your business page, with some occasional posts made on some community, etc.
But the real networking will be carried out via your personal profile, and it will take a lot more than liking (+1) others' posts. You need to follow and interact with relatively active people in your niche, take some time to go through their posts and make thoughtful comments, and participate in relevant discussions, communities, and hangouts.